Beijing recently launched a pilot project for Smart Parking
---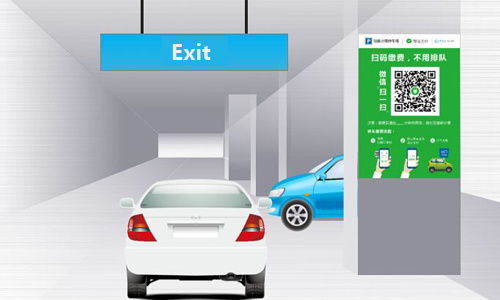 Many people may have such experience that finally have time to drive to mall and do shopping, but it takes more than 20 minutes to take the card to the parking lot. After shopping, people still need to queue for a long time to pay parking fees and go home. At this time, we may regret why not drive and why not take taxi and so on.
However, if we have such a smart parking system without toll station, chargers and parking card, all cars access depends on camera scanning. When you are still in the mall, you can pay the parking fees and then when leave we just take the car and go. No one will stop you to pay the parking fees. Will you enjoy driving out?
This is not just in the movie scene. Now in Beijing there has such smart parking system. Recently Paypal Wallet cooperates with third-party to provide Happy Parking. They have launched the Smart Parking pilot project. Currently, Tsinghua Science Park, Beijing University People's Hospital and Shimao Department Store are using high-definition camera to identify license plate No and Paypal Purse No. automatically calculate the fees and pay it. This kind of payment only needs several seconds. Car owners can also pay parking fees in advance in restaurants, shopping malls and theaters. The parking management center will automatically reserve 20 to 30 minutes for drivers to pick up the car.
Smart Parking is not just a cool name, it can also provide convenience for drivers to improve parking operating efficiency and also save labor cost and improve capital management efficiency.