---
8-inch Face Recognition Device/Terminal IDL-FRM08
---
8-inch Face Recognition Device/Terminal IDL-FRM08
---
1) 8 cores processor high performance hardware;
2) High capacity visiting history records;
3) Working for wired network or WIFI, optional for 4G;
4) CNC aluminum housing and oxidation processing;
5) Optional for wall or column installation;
6) IC or ID card reader optional;
7)Fast recognition and dynamic AI comparison;
8) Living body detection and night vision;
9) Convenient and safe visitor mechanism;
10) Effective recognition distance 0.5 to 3 meters;
11) Unique privacy protection mode;
12) Voice speaking supported;
13)IP65 waterproof;
14) Easy installation and can be used for many places.
2. Integrated Body, No Screw Hole
Insist on producing integrated equipments. Adhere to quality to ensure waterproof and dustproof performance outdoors.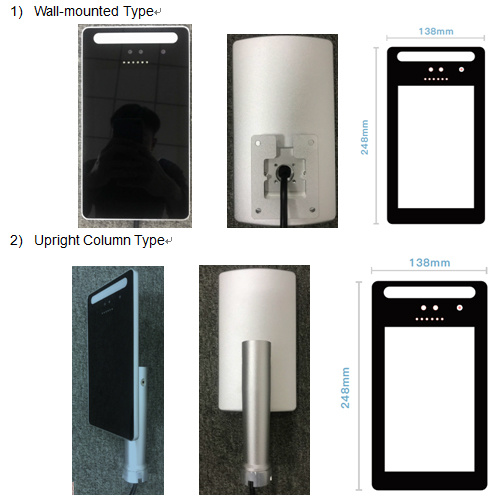 Inquire Now
If you are interested in our products, please leave your email and we will contact you as soon as possible, thank you!